MSE 614: Modeling & Simulation in Materials Science & Engineering: Classical Mechanics
In the spring semester of 2020, graduate students from several departments and programs at the University of Tennessee took a course in Classical Molecular Dynamics Simulation offered by Professor David Keffer. As part of their final project, the students identified a system of interest to them, formulated a problem statement and investigated it using MD simulation implemented in LAMMPS. The project had three deliverables: (1) a written report, (2) a poster presented during an in-class poster session and (3) an interactive webpage featuring a structure or animation from their simulation. This page presents some photos from the poster session component of the final project. Because of the COVID-19 pandemic that occurred during the spring semester of 2020, the final posters were delivered via Zoom. The images below capture the poster session via screenshots.
The poster session featured a competition based on the votes cast by the students registered in MSE 614.
The results of the Student-Vote Competition are as follows.
Student Vote First Place (tie): Chao Zheng (MSE) - Molecular Dynamics Study of Cooling Rate and Pressure Effects on Phase Transformation of CuNi Alloy
Student Vote First Place (tie): Anirban Roy (MABE) - MD Simulation of Water/Platinum Interface
Student Vote Third Place (three-way-tie): Amirfarzad Behnam (CEE) - Peridynamics Simulation of Initiationand Propagration of a Crack in a Pre-notched Plate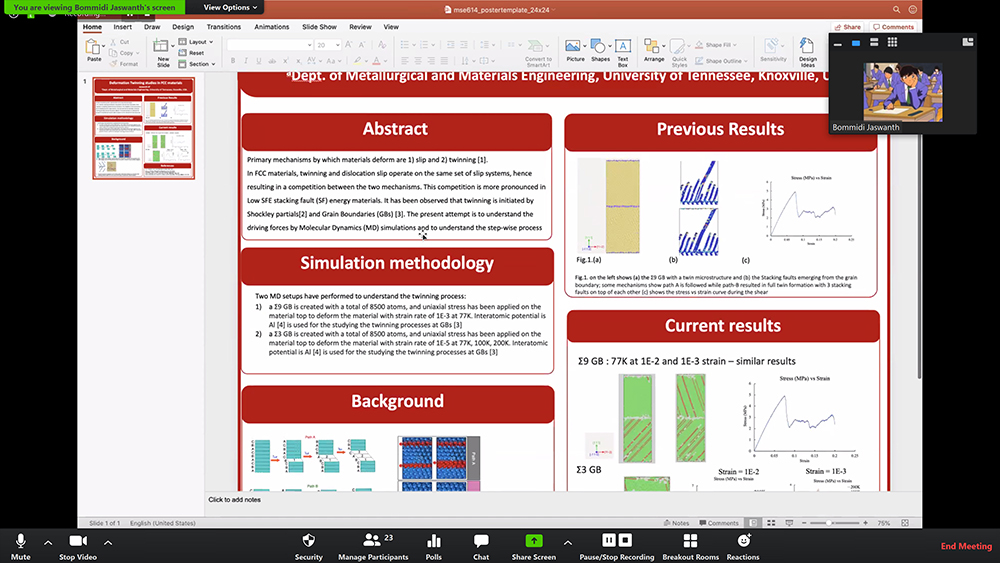 Student Vote Third Place (three-way-tie): Jaswanth Bommidi (MSE) - Deformation Twinning Studies in FCC Metals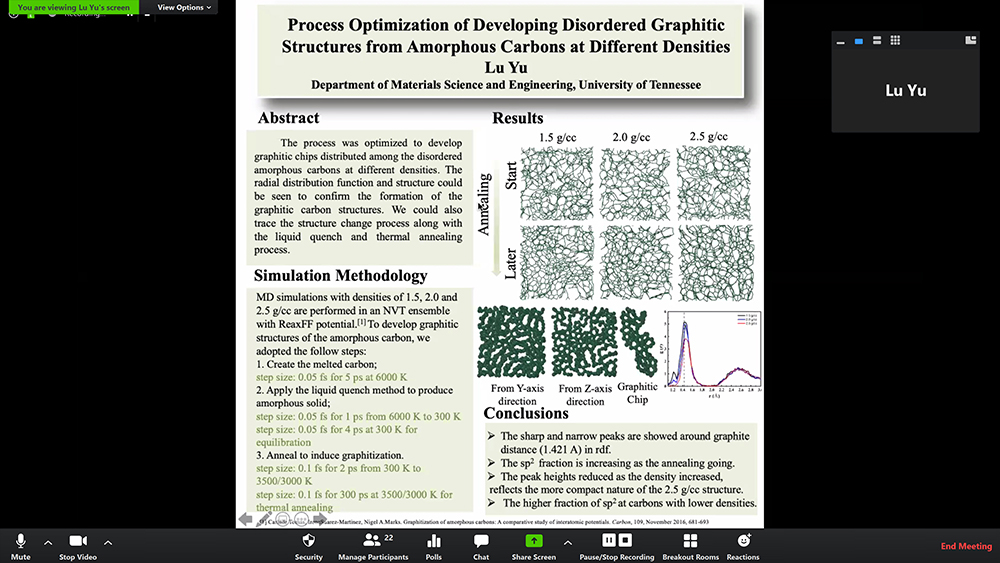 Student Vote Third Place (three-way-tie): Lu Yu (MSE)- Process Optimization of Developing Disordered Graphitic Structures from Amorphous Carbons at Different Densities
More Posters!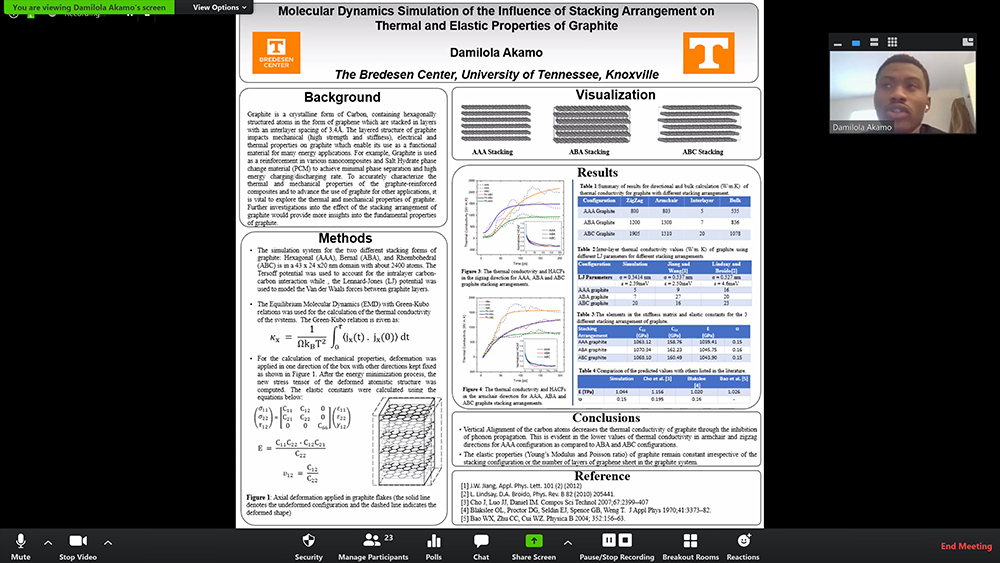 Damilola Akamo (Bredesen Center)
Priyojit Das (Genome Science & Technology)
Abhijeet Dhakane (Bredesen Center)
Tugrul Ertugrul (MABE)
Kaycee Gass (MABE)
Md Abdullah Al Hasan (MABE)
Sumeer Khanna (MSE)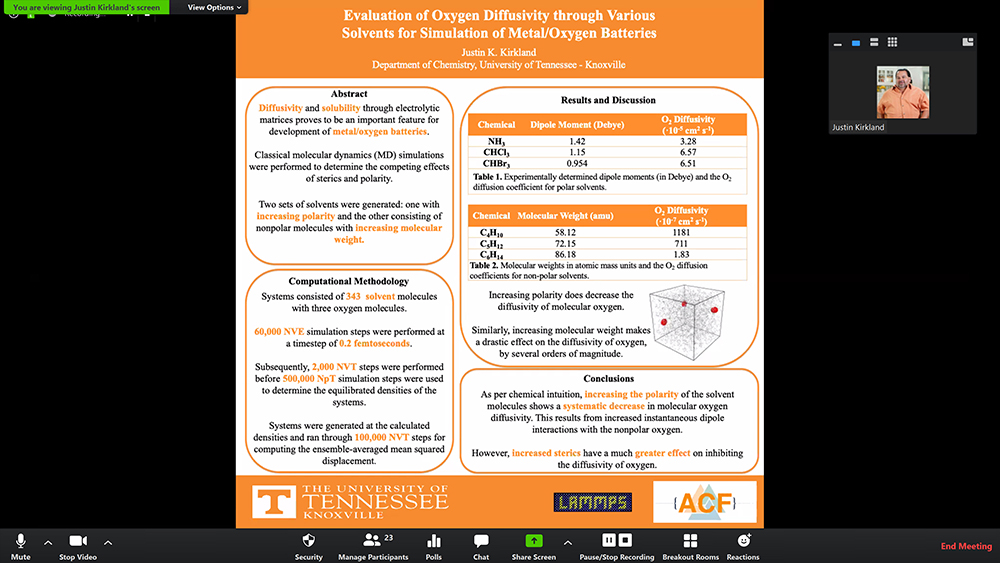 Justin Kirkland (Chemistry)
Yuetan Ma (CEE)
Carson Mize (Chemistry)
Nikhil Nambiar (CBE)
Matheus Pianassola (MSE)
Daniel Rutstrom (MSE)
Dylan Windsor (MSE)
Rui Xiao (CEE)
Ziang Yu (MSE)
Wenyuan Zhu (MABE)
posted: April, 2020.
updated: April, 2020.